The One Thing Home Service Pros Need to Win.
With so many things to do as a business owner, it is difficult to focus on all aspects of your business.
Most of us start our businesses because of our core competencies, others because of a passion, and some for the glory. Maybe you are passionate about helping others, or you are excellent at the service you provide. However, now as a business owner, you must contend with many different variables. While some business owners find a nice little niche that they fit into and profit from, most learn the hard way that they cannot focus only on their skill set. Instead, they must also pay attention to the little monster they created, their business.
Sure you might have thought about the additional steps you'll need to take in operating your business. You've dealt with the obligations of choosing the type of entity you want, such as a corporation, LLC or a sole-proprietorship. You probably figured you would have to do some accounting, file a tax return, and pay some taxes. Maybe you thought you would do some marketing to keep your name out there. But, as your business matures, the demands on you become more intensive, more time consuming and more challenging. Ultimately all of the additional tasks start to pry you away from the reason you started your business in the first place.
The greener fields of becoming a business owner can start to look like the mountains of California after forest fire, a little bleak. How are you supposed to stay on top of everything that goes on within your business; remain responsible to your loyal customers, oblige the U.S. government with tax returns, pay vendors, continually increase your skill set, and take time for yourself so that you can be with your family or enjoy a vacation away from your little monster (your business, not your child)? Well the answer is simple, cash.
Cash is the one thing home service pros need in their business.
Bank Balance Accounting
Well now that I have you rolling your eyes at this post, let me elaborate just a little. There isn't any doubt that customers and clients are the lifeline of your business, they are the reason you keep showing up, they are the reason you have a business in the first place. But your business, nor your sanity can continue without cash. You already know this, that's why you check your bank balance everyday. More money in the bank than before, good to go, right?
Good old bank balance accounting. When there is money in the bank, you feel confident, good about your business, and eager to make decisions that will influence the growth of your business. However, when cash is tight, and you are worried about future expenses, like payroll, it can be hard to be proactive, prepare, and make the decisions necessary that will continue your business and help it flourish. Your decision making may be inhibited when you feel uneasy about the unknown. Which can render you unable to predict future outcomes. Home service professionals need better tools and processes that help them prepare for slow periods and growth periods alike.
Where your cash flow journey begins.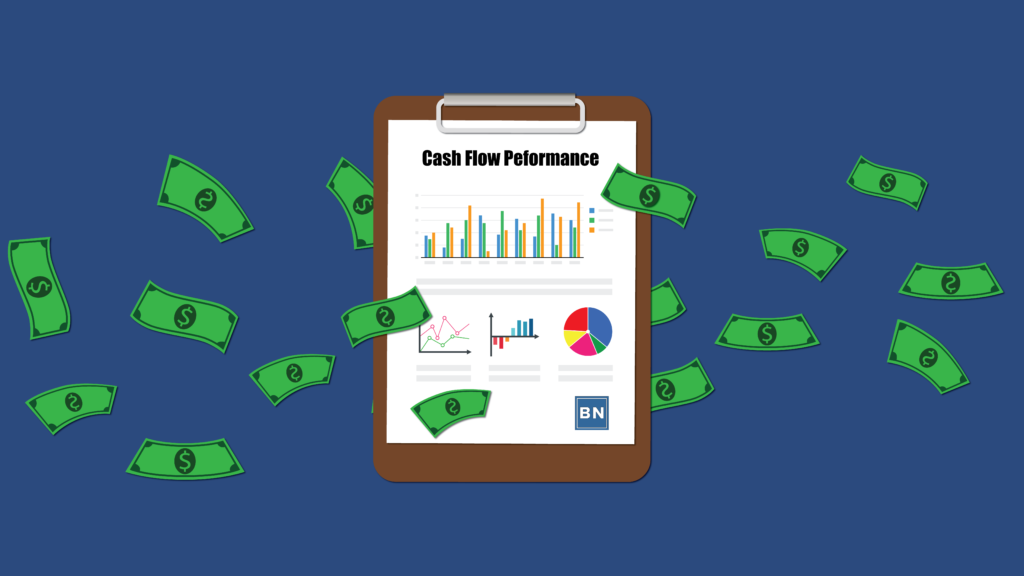 To give you a little background, we are High Velocity Accounting, and we save home service pros from losing money. By design we help you keep more of what you make. and start you on a process that helps you get more from your business. Check out this post to see how we make small business more successful. Our process can be life altering for some business owners because of the information that we are able to share with them.
Check out this post to see how we make small businesses more successful.
We provide insight to business owners about cash in three ways:
Spot trends and predict future cash reserves using strategic cash flow analysis.

Prioritize and manage the flow of cash by separating funds and allocating amounts based on very specific percentages.

Enable them to make long-term financial decisions based on facts and research. No more guessing.
When you are ready to make the transition from reactionary to revolutionary, and gain valuable insight about the cash flow of your business there are a few things that need to be happen. Also, there are a few items that need to be in place, which we'll cover in the following outline. Once the basics are covered, you'll move to the next step which is a high level review.
We recommend establishing a base with not only historical data, but also a strategic plan along with a detailed financial forecast, so that you can have a clear goal, but also something to measure your efforts by and keep you from diverting away from your plan. We don't want you t be steered, pushed or pulled into the wrong direction. Last, establish a frequency, a recurring pattern with similar time intervals, to review your data, adjust your forecasts, and tweak your allocation percentages
Make the change from bank balance accounting
In order to have an idea of the cash flow of your business, you need to go beyond the daily activity of checking the cash balance in your checking and savings account. To efficiently track the the flow of cash on your business, it is an absolute must that you have a complete, current and accurate financial accounting of your business. The use of a cloud accounting system can provide you with the tools needed to prepare an accurate profit and loss statement, as well as balance sheet or statement of assets and liabilities.
Learn the importance of your balance sheet
The balance sheet lists all of your checking, savings and petty cash accounts, as well as your accounts receivable, notes receivable, employee receivables prepaid expenses and deposits. Accounts receivable (A/R) is tied to your income or revenue account. Even if you operate on a "cash basis," meaning you get paid on delivery, delays in check processing, electronic payments, holds, and credit card settlements create a temporary A/R which effects the amount of time it takes to receive your cash.
Likewise, the other half of the balance sheet tracks your accounts payable, your credit card expense transactions, long-term debts like car and equipment loans, and other liabilities. The focus here is accounts payable (A/P), which records your expenses as bills, and captures all of your current liabilities. Liabilities that are due or will become due within one year are considered current.
Implement the three Ps in examining your cash flow
People – Assess the performance of your team members, and ask them questions about their ability to do their job. Could they use more help or guidance, do they have the tools required to perform the tasks, do you as their leader direct them or are you micromanaging them?

Process – How well are you and your team delivering on your process? Does your process work every time, or does it have holes that need to be filled? Does your process allow you to find new opportunities to solve other customer issues and increase billings through additional services?

Profit – Drill down into the finite aspects of your business. Make incremental changes to your process, and you will be able to measure the affect on your top line revenue. Yet, more importantly, your profit.
Next Steps
Once you have a solid base, the next step is to look at this stuff on a regular basis. Change doesn't happen over night, so there is no need to forecast your cash daily. In fact, we will do that part for you with friendly emails that highlight your current cash balance. It will also project future liabilities like income tax, and how many days of cash you have on hand. However, strategically, it is ideal to review on quarterly program. Every three months chart your progress against your goals, and determine if you need to make adjustments along the way. Review your strategic plan, ask yourself how well you are doing, and if you should continue along the same path. Last, decide to either start or stop performing services in your business based on the results over your activities.
If your business is in its early stages, having a cash flow plan and forecast can be incredibly insightful. If your business is maturing, expanding, or seasonal, having a cash flow plan and forecast is also incredibly insightful. Having a plan will illuminate your business decision making under a whole new light. Along your path, we want to be right there with you, helping and guiding you. As your trusted business partner, we want to help you make better, more informed, business decisions. Additionally, we have partnered with CashFlowTool.com and LivePlan to bring you comprehensive financial forecasting and strategic business planning.
When we operate our businesses without proper planning and forecasting it can be difficult to make the tough decisions. Hastily downsizing to accommodate your current bank balance and down turn, can cost you good staff. When you recover, you may need to pay more to get them back, find new help or even worse not find a replacement all.
However, when we are proactive about our business, we are able to anticipate future cash demands. Start with a solid base, implement a comprehensive accounting program, and review your numbers regularly. Then, you will be able to strategically plan and forecast your way to a healthier more profitable business.