"I Make Small Businesses Successful"
Hey…, that's how my Twitter buddy, David Leary (@davidleary),titled the article he posted here. I thought to myself, boy, that takes a lot of bravado, some might even say arrogance. Of course, he later admits that he doesn't, and instead recognizes a greater presence, the power of the ecosystem that is helping small business owners become more successful.
The real hero of the small business story is the solo-preneur, the home service provider, Steve, and all the other Steves out there that are legitimately making a difference, solving real, tangible problems.I believe the hard working Steves out there really do make the world a better place.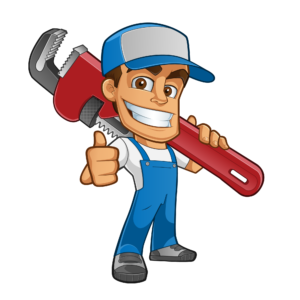 But it hasn't always been that way for Steve, instead he felt overwhelmed. Steve has been working hard his whole life, but now that he's a determined business owner with a staff to manage, and a dad with a daughter to send to college, he feels the pressure of needing to succeed more than ever. How can Steve grow his business, and not become a non-existent member of his family? How can Steve increase or at the very least, keep up his profit margins, when he is spending time working on his business?
Steve's a hard worker, and he likes to get right to work.But he uses time in the truck to listen to music, and picture what it looks like to have a successful company. It calms him in thinking that his efforts will all come together to culminate a smooth operating business, one that can sustain the lifestyle that he desires. Yet each red light brings him back to reality, and he realizes he still has some hurdles to get over before he can make that transformation.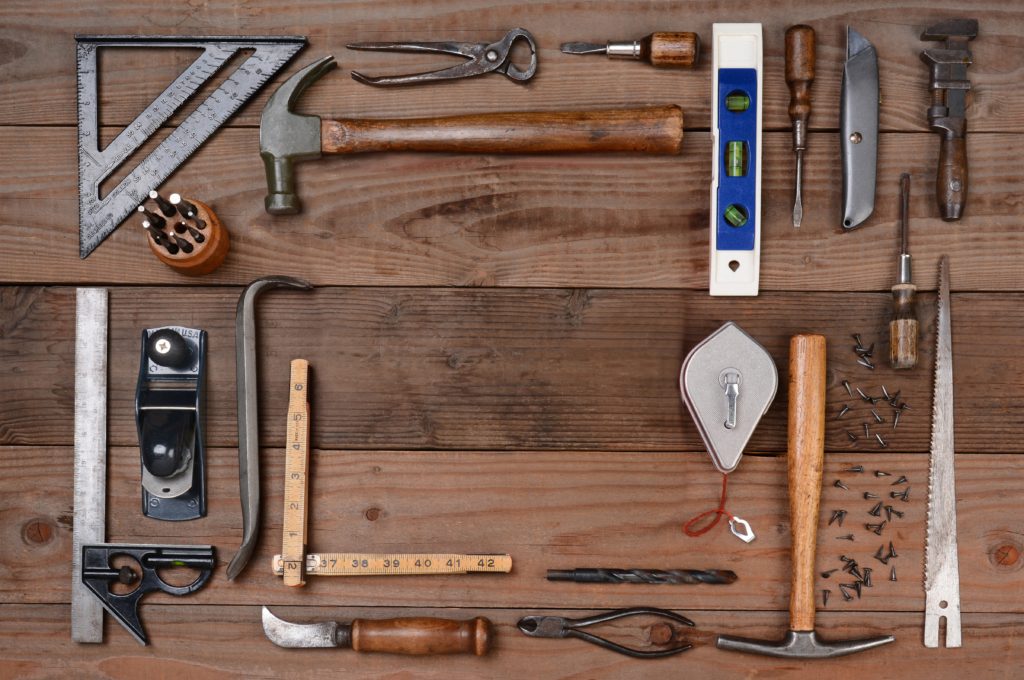 Allow me to transition for a moment. This is my opportunity to interject, and as much as I would like to claim that I make small businesses successful, I must confess, and say that I too, do not. Too be fair, however, businesses themselves are not successful, people are. And the only one that can make yourself successful is you. Now that doesn't mean people don't need help, and that is what partnering with an accountant should be, help. According to David, research from Intuit,
"shows that small business owners that partner with accountants and QuickBooks ProAdvisors are more successful."
I think many people recognize that now is a great time to build a business. With technology and the power of the internet, tools and resources are readily available to help entrepreneurs create a business. At the same time, however, we are surrounded by noise, and increased competition,making it more difficult for business owners to succeed. The business culture is changing, and the entire landscape is evolving, business information is available in real-time, instantaneously.
Okay, back to David for a moment. His premise is based on the QuickBooks Online Ecosystem. His passion to connect small business owners, app developers, accountants and cloud accounting software is only second to none. David is truly the, "Small Business Ecosystem Evangelist." It is this integration of software, internet and knowledge that is leveraging the ecosystem to perpetuate efficient processes that protect owners from fraud, reduce the chance of errors and IRS audits, and enable them to make smart decisions to help them minimize their annual tax liability, plus so much more.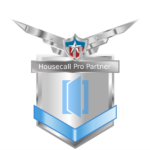 In David's article, he talks about Nelson, the owner of a carpet cleaning business. Nelson was able to grow his business by leveraging his staff with technology. When Nelson moved his scheduling and job management to Housecall Pro, the #1 app for home service professionals, his team was able to up-sell services directly at the customer's home with a tablet. Nelson increased his profits, and the combined efforts made the whole business machine work smoothly and efficiently. That's the power of apps, and the QBO ecosystem.
Okay, remember Steve? Well, what about him, how does he realize his dream of owning a profitable business, that will allow him to live the lifestyle he would like to lead? Well Steve had to reach out of his comfort zone. He needed to meet a forward thinking certified public accountant that embraces the QuickBooks ecosystem, that knows how to use technology, and is always looking for a better way to improve processes, so that business owners like Steve can concentrate on running their businesses.
This is where we transition from Dave and Nelson's story,and Steve's story of transformation begins. Steve also uses, Housecall Pro, and he is using QuickBooks Online. Steve is ready to take his business to the next level, and he wants to learn how to do it. He's not interested in having a CPA tell him to buy equipment that he doesn't need, instead he wants to know that he'sproperly managing his cash. He wants to be able to use technology to create clean,accurate, books, and he wants to be able to convert that data into information that is easy to comprehend. All that, and peace of mind, because he knows that his business advisor has his back.
Well that's where Steve and my relationship really began to takeoff. Earning Steve's trust, so that he would be comfortable inviting me to view his QBO account, was a big step for him. But, once I was able to access his account, open up the hood, and take a look inside, as his advisor, and certified public accountant, I could survey the level of accuracy and efficiency he already has and make projections about where he could be.
We know he's already connected to Housecall Pro (HCP), but unfortunately that initial integration had caused some errors in his undeposited funds account. No big deal, we knew just what to do there. That's because the ecosystem takes care of and supports itself. Accountants help the app companies and business owners;the app companies help the accountants and the business owners; and both ways,the business owner wins. In my ecosystem,I earned an expert certification with HCP, so I could specifically help service-professionals like plumbers, HVAC and auto detailing professionals.

To get Steve totally connected, I could see that he needed a little automation in his life, so I introduced him to Receipt Bank. An app that automates the bookkeeping function by reading and extracting information from receipts, invoices, statements that are either scanned, emailed, fetched or photographed by the user's phone; and we rolled that out to all of his employees so that he could speed up the reimbursement process and minimize the chance for theft and fraud.
But I must digress, Steve doesn't really care about that stuff, he wants to know what it all means, and he wants to be able to learn about it. So, we introduced him to Fathom to track business performance at a glance with business insights, key performance indicators (KPIs), metrics and charts like "never before." Now that he's learning about the insights of his business, using QuickBooks Online's Project Profitability reports, and saving a ton of time with automation, Steve is doing what he wants to do most…focus on what he needs to do to assure that he can afford to send his daughter to college.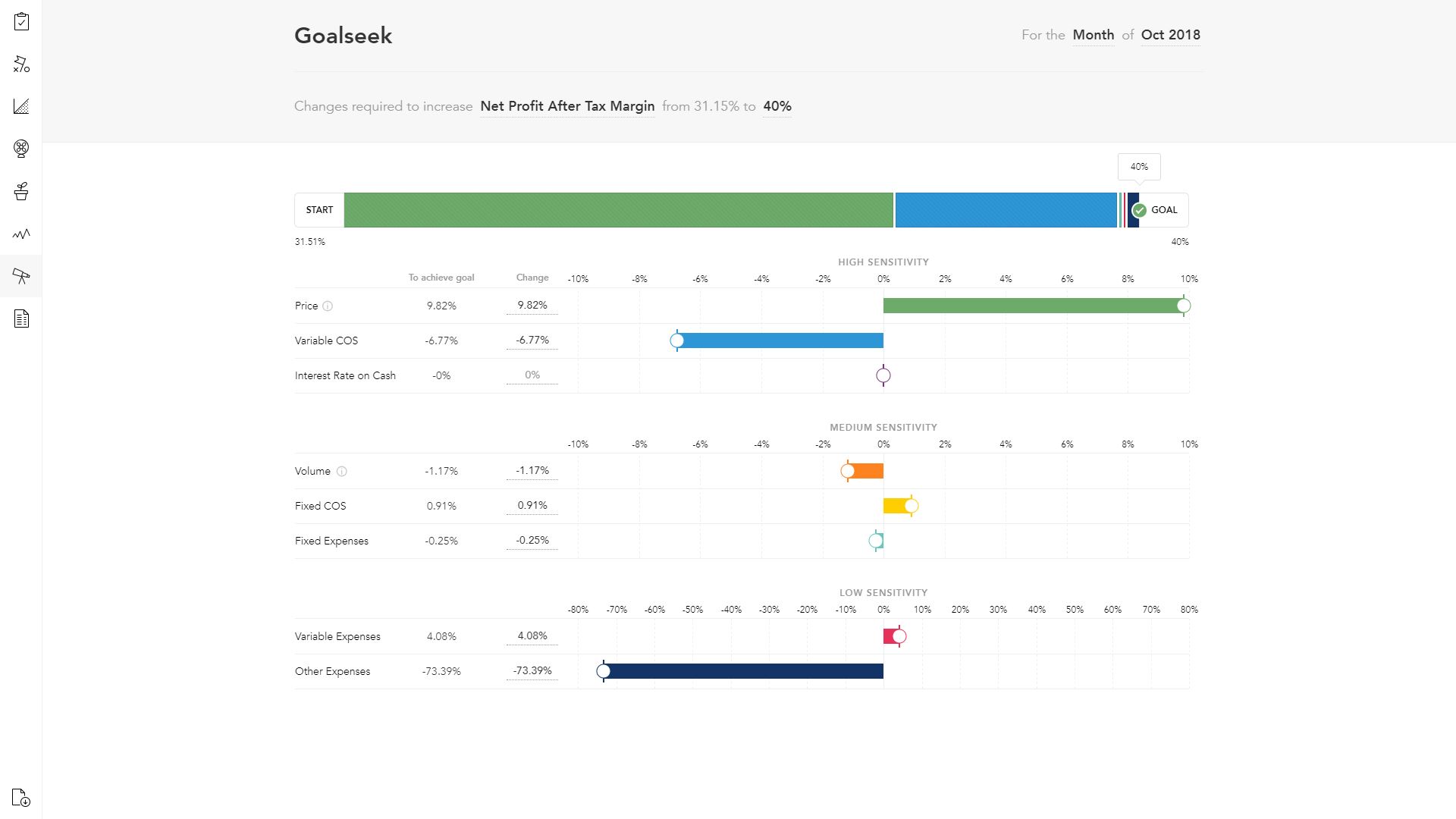 Does Steve have peace of mind? He does. He often tells me during our weekly Zoom meetings. We usually discuss cash flow and review key metrics,so we that he can make incremental changes to his business.
That's the power of collaboration. In the essence of David Leary and the QBO Ecosystem:
See? This is what I do. I help make small business owners become more successful!