6 Last-Minute Tax Saving Moves for Home Service Business Owners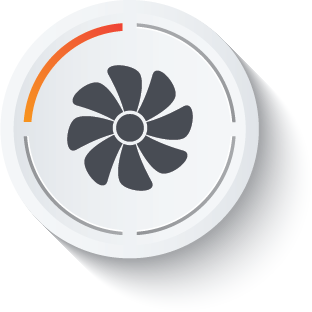 Here are specific year end strategies HVAC business owners can take advantage of.
Postpone invoices: Under the cash method of accounting, business owners can wait until the beginning of the year to invoice their customers. However, you can not wait to cash the check. If you've received payment in 2018, you cannot defer that income to 2019.
Prepay expenses: Certain expenses like lease, insurance and utility bills could be prepaid before the end of the year to accelerate expenses in 2018 and decrease your 2018 tax liability. For example, if you have a HVAC unit that you will be installing a new condenser on, you could decrease your 2018 tax by buying the part now, and wait until 2019 to install and invoice for the job. But it's a good idea to make sure you have enough cash on hand to float you in the short-term.
Buy equipment or vehicles: We are Profit First professionals and it makes it hard to share this tip, so we urge you to do so with caution. We do not believe in buying equipment simply to save tax. However, if newer equipment, more efficient machinery, or additional tools can add to your net profits via a return on your investment, then by all means take advantage of the depreciation rules for expensing the the costs of fixed assets in 2018. See our video to learn about Section 179 expensing rules and auto depreciation limits.
Use credit cards: Another way to prepay expenses and defer the cash outflow is through the use of credit cards. Generally, expenses paid by credit card are deductible when charged, and although they generate an immediate tax savings, the payment can be deferred into the next year. This is also a great way to increase cash flow.
Contribute to retirement plans: Certain plans like IRAs allow you to make tax deductible contributions in the following tax year, some as late as the extended due date, however you can benefit by increasing or maxing out your deductible contributions to a retirement plan before December 31, 2018.
Qualify for the pass-through business deduction: If you're self-employed or own a pass-through entity such as a partnership, or S corporation, then you may be eligible for a 20% business income deduction. As much as 20% of your net business income can be excluded from income tax. But if your taxable income exceeds $157,500 ($315,000 for joint filers), certain limitations do kick in.
BONUS TIP: Make use of an accountable plan. If you are an employee of your S or C corporation, and you use a portion of your personal residence for work, such as office space, inventory or storage, then your business can reimburse you for the cash expenses related to the business use of your personal home.

Let us work out the details for you, please feel free to reach out to Brett or Seasha anytime.